Baghban & Annual Sports Meet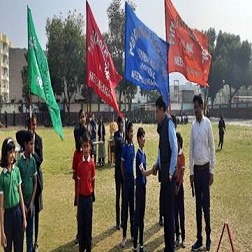 "What children need most are the essentials that grandparents provide in abundance. They give unconditional
love, kindness, patience and lessons in life. A child needs grandparent to grow a little more securely into an
unfamiliar world. "With this belief, the MDVM ians celebrated one of its kind Grandparents Day along with
Annual Sports Meet. The day was filled with oodles of blessings, happy faces, excitement and cheer as the
budding stars displayed their love and affection for their grandparents. The students of grade Nursery and
Kindergarten had participated in multifarious cultural programmes to greet their beloved grandparents.
Report-Sports-Meet