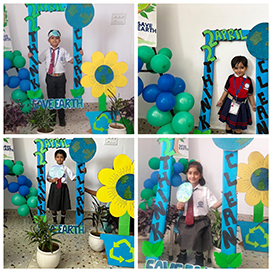 The ever-generous mother earth has been providing us with everything we need from the beginning of time. Now It is our duty to keep our Earth safe
.
"An Earth Day celebration gives us a chance to express our gratitude to mother nature through our actions and words".
So, we have tried to accumulate a collection of the Earth Day by planning few craft activities for the kids where the kids have shown their talent in the craft work & make a promise to keep our Earth
safe
.
#MDVM Parle School# Tinytots#earthday
#admissionopen #2023-24.