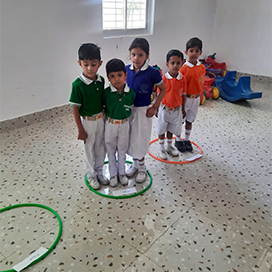 "Play gives children a chance to practice what they are learning."
No burden of a school bag means more emphasis on learning by doing, which is the best form of teaching.
The National Education Policy (NEP) mandates the participation of students in bagless days to learn through crafts and enrichment activities.
Today, the students of MDVM School upto classes 5 learnt the concepts through activities like Maths, English, Hindi, and Sports and Games which helps in following activities that aid the concepts taught in textbooks in a closed classroom.